I could honestly say that I am in a better place now in my life. This canvas is a reflection of my success in beating depression. Finding happiness starts on how you perceive your situation and see the beauty in it. There are so many things to be grateful for. My life is not perfect, but I'm proud of what I've become. To God be the glory.
---
Materials list
---
Canvas:
---
Scrapbook paper
True Story Paper Pad by Recollections™, 12″ x 12″ from Michaels https://bit.ly/2SfPvrC. Love the colour theme of this pad. Cream, brown, dusty pink, green, vintage yellow/gold, and black. I've been liking the more neutral colours lately :).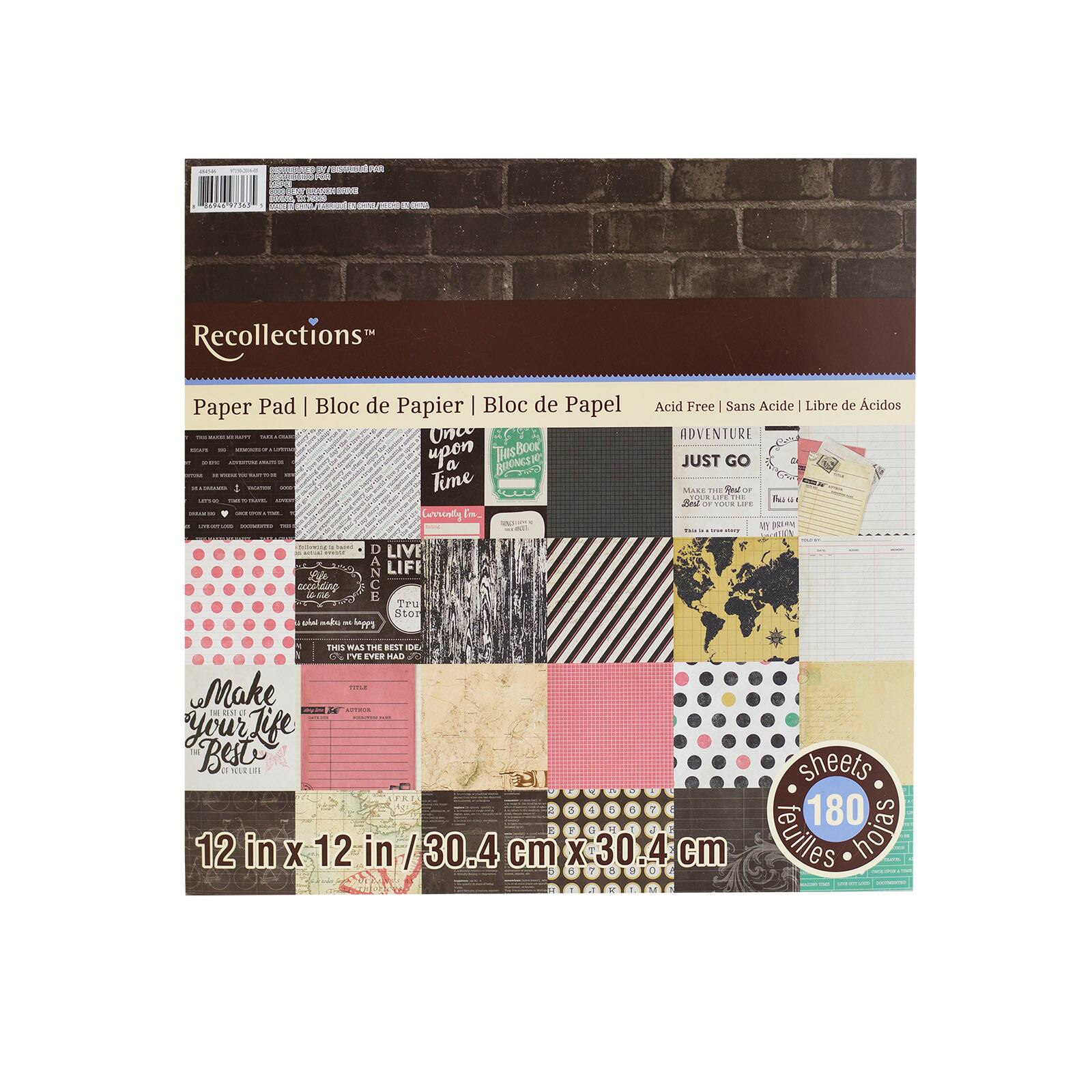 ---
Adhesive
---
Stencils and Texture pastes
Liquitex flexible modelling paste from Michaels. I'm unsure if they still sell this, but here is a cheaper alternative from Scrapbook.com https://bit.ly/2EbHvmz.
The Crafter's Workshop – Modeling Paste – Mini – Warm Metallic Assortment from Scrapbook.com https://bit.ly/2GZZ9g5. These have a buttery consistency that goes on the canvas smoothly. Highly pigmented modeling paste.
---
Products from AliExpress for mixed media projects
-Please take note that shipping might take a while depending on your location. The seller/s that I bought these items from are good and I didn't have any problems with the products-
Metal, Wood and other embellishments
Washi tapes
---
Products from Scrapbook.com
BoBunny – Clear Acrylic Stamps – Flutter
Prima – Rossibelle Collection – Chipboard Stickers and More
DIY vintage embellishments using Prima IOD mould and hot glue sticks
---
Products from Michaels Canada
---
Products from the thrift and other stores:
---
Acrylic paints
*Affiliate link from Scrapbook.com - should you purchase the product using my link, I might be receiving a small commission based on your purchase. My links will never affect the prices of the products. What I earn will be allocated to improving my content and buying better equipment for better video quality.
Disclaimer: Clynis Creations does not sell these items. Everything presented in the blog section of the Mixed Media Art Supplies finds from Aliexpress are bought from Clynis Creations' own money. 
Clynis Creations will only reflect the amount paid for every item at the time the transaction was made by her.

The direct sellers mentioned in this blog or links have the ability to change the prices as they may see fit.
The direct sellers mentioned in this blog or links have the sole responsibility on the shipping, handling, returns and exchanges as their company policy.
Please refer to their terms and for further questions.

The links presented in the corresponding blog might contain commission links. Which means that should you buy the items using the links from this blog, Clynis Creations will receive a small portion that will be used to improve quality of photos, videos and overall content.