Fairy inspired upcycled decor shadow box

Blue and green themed shadow box

Altered box with embellishments from the thrift store

Using my stash in a shadow box mixed media project.

Whimsical shadow box – altered and upcycled iphone battery pack box
A mixed media mini shadow box that was made out of a recycled battery pack box for an IPhone, stash of embellishments and texture-giving embellishments from the thrift store. This is a good way to get rid of your own stash and upcycling them into home decors!
I love how this turned out! I was inspired by a lot of shadow box mini box projects that I have watched made by other mixed media artists.
Supply list for this project:
Canvas
---
Primer
Black Demco Gesso 1000mL C$20.49 from Deserres
Alternative Gesso for S9.00*
Prima – Art Basics – Heavy Gesso – Black – 8.5 Ounces
Scrapbook.com
---
Adhesives
Liquitex Heavy Gloss Gel medium. Bought this tub at Michaels but here's a link to Amazon for pricing. If you wanted a glossy look, this is a great option.
E6000® PERMANENT CRAFT ADHESIVE, 2.0 OZ. at Michaels. Choose the transparent one. Warning: this is an industrial type of adhesive and has a strong odor. I would not totally recommend this one unless a gel medium is not working for you.
Heavy gel mediums are great for adhering 3D embellishments such as flowers, die cuts, chipboards and some metallic ones.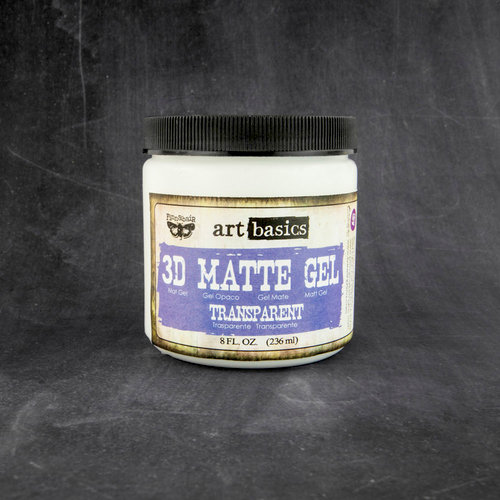 Prima – Finnabair – Art Basics – 3D Matte Gel – 8 Ounces
Scrapbook.com*
Aleene's Tacky Glue 16oz at Walmart for CA$ 8.97. I think this doesn't dry as clear as I want but it's a great alternative to gel mediums. You just have to experiment on the durability when using with heavier embellishments.
---
Layering
First Layer: Background layer
Cardboard ridges
Laser cut chipboards
Vintage keys that have been in my stash for a long time.
Any bracelets that you don't use anymore
Swirlies. Make your own by using Prima Moulds:
Unique trinkets from the thrift store
Jute
White flowers. Always get white ones because they are easier to color them with the scheme that you are going for. The dollar store artificial flowers are also great to buy from.
---
Second layering: Focal point
Fuzzy cut blue and black butterfly from the cardstock that I bought from Michaels.
Sentiment of your choice.
---
third layer: texture pastes
Liquitex Flexible Modeling Paste at Micheals for CA$34.99 16oz. Although you can get them for a certain % off from their store coupons like this one.
Cheaper texture paste from Scrapbook.com
Stone Paste from Finnabair
---
Acrylic Paints
Craftsmart Holiday Green
DecoArt Metallic paint Ice Blue
White Gesso that was used for highlighting
Craftsmart Brown
Craftsmart Multi Surface paint Aquamarine
Craftsmart Blue
*All Acrylic paints were purchased from Michaels*
---
Finishing layer
Heavy Gloss Gel medium. Bought this tub at Micheals but here's a link to Amazon for pricing. If you wanted a glossy look, this is a great option.
The Finnabair art basics is a great product and a bit cheaper than my Liquitex.
That is all! If you have any questions please don't hesitate to comment! Thank you for reading and watching my vid!
*Affiliate link from Scrapbook.com - should you purchase the product using my link, I might be receiving a small commission based on your purchase. My links will never affect the prices of the products. What I earn will be allocated to improving my content and buying better equipment for better video quality.